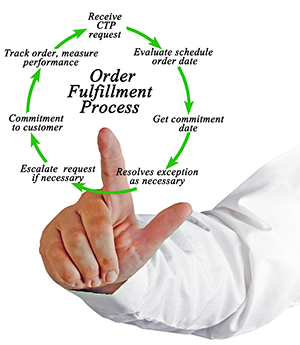 As we mentioned in our news article last month regarding what manufacturing, especially job shops, can learn from Amazon, click here and learn from Amazon many metal working fabricators, plastics parts manufacturing companies and job shops need a cost-effective approach to servicing customers in a timely manner. Job shops must find a way to accurately promise a delivery date to their customers.
But too often they only rely on information from their ERP system. Even the newest ERP software systems lack the detailed information, along with the technology, to provide a fast, accurate "promise date" that includes all their factory floor constraints; and can produce a realistic delivery date in the shortest time possible!
Many job shops fool themselves into "guesstimating" based on tribal knowledge and the use of a spreadsheet. This approach can often lead to longer than necessary promise dates which can lose sales growth opportunities, especially when competing for new sources of revenue from potential new customer orders.
The newest in software scheduling technology can provide your company with the functionality known as, CAPABLE-TO-PROMISE or CTP.
Click here to learn more about our Advanced Planning & Scheduling Solutions
CTP is an easy to use tool that simply requires the name of the finished goods item you want to ship along with the quantity the customer needs shipped of that item. From there the scheduling system instantly creates the following:
A "bill-of-materials" look-up for all necessary materials. These materials can be:
Sub-Assemblies
Raw Materials
A "routing" look-up for all the steps required to build the product:
Evaluate realistic available capacity of each operational step
Check the available of time for each step based on detail shift schedules
In addition, the system can analyze the need for special additional capacity constraints like:
Special required tooling
Manpower necessary to build this part
All this is accomplished in seconds. You can be confident that you can provide your customer with the shortest time available for delivery of his/her order. Don't believe it…?
Try our Proof-of-Concept (POC) and get trained on this solution without a license fee commitment!  
Click here and chat or email us about our Proof-of-Concept…no license fee!